As a leading, global telecommunications recruitment specialist, we place experts in every continent across the world. In our latest, FPG Roaming Series, we speak one of our contractors in Colombia.
---
What city and country are you currently working in?

I'm currently working in Bogota, Colombia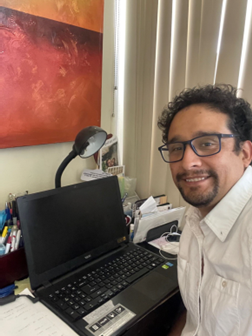 What attracted you to work here?
As a Cloud Core PS Consultant, it's important to be in constant renovation and development. The actual projects have the latest Cloud Core NFV structure equipment in the South American region which serves and accomplishes: 5G, VoLTE, VoWifi, SRVCC and common commercial services as roaming inbound.

Colombia, is currently encouraging a technological transformation, from old physical equipment's to NFV Cloud platforms. It's an excellent challenge for our young engineers and technicians to learn and practice all the new features, technologies, and equipment's involved. Important pre-requisites for the beginning of MEGA or VR Virtual reality era.

My motivation is to teach and share my experience in the hope of developing a new kind of Cloud Engineers, my future colleagues, who will work with passion, ethically and enthusiasm. Always keep growing, learning and developing!!

How would you describe your lifestyle where you are living and working?
The best word to describe Colombia lifestyle its "Chevere" or "Bacano", a popular word for "Cool", "Rolos" for men and "Rolas" for woman, which is a Colombian slang word to refer a citizen of Bogota. Most people are catholic and proud of their culture. As a consequence the gastronomic, dances and fruits brings a news sense, feeling and experiences to every foreigner.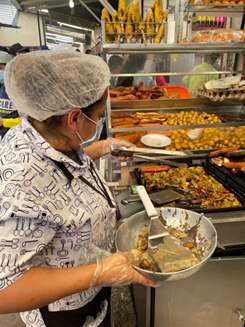 "Bandeja Paisa" for example, (the most famous Bogota dish), or tropical fruits shows the values and wealthiest of this great country. In Bogota, it's extremely humid and cold in the winter season. (Never, forget your jackets and coats at home.)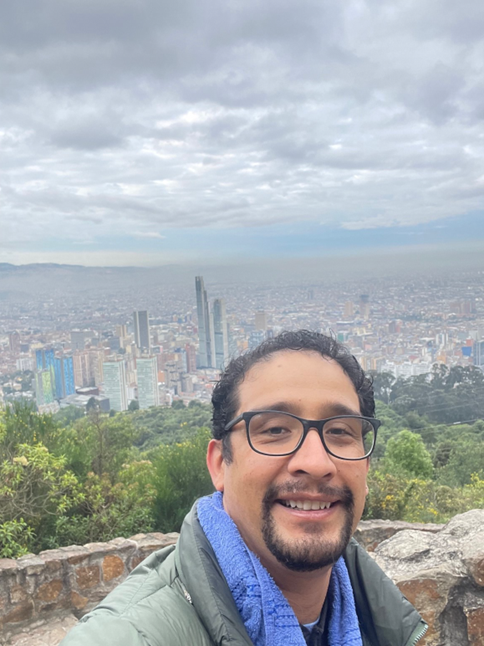 Picture from Bogota City in the back, from Monserrate Church (10,341 ft - 3152 m).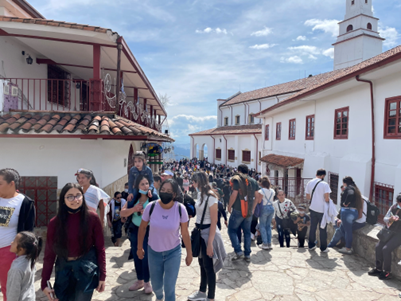 What has been the biggest challenge for you in the location you are living and working?
The biggest challenge for living was renting a small department (4 rooms – 750 $us per month) too much bureaucracy, time and papers for the registration. Also opening a local Bank account can sometimes be a nightmare if you don't bring all the visas, letters and documentation with you. You must take this into consideration.

What has been the best thing about where you are?
People from Bogota, love outdoor sports, like jogging and cycling - my favourite hobbies. Once a month, streets and highways are closed for pedestrians. It's a good chance to reduce the stress and workload, and meet the historical streets of Bogota, Bolivar Colonial House or the Justice Building.

What advice would you give to anyone relocating to your location?

Enjoy the wonderful food and culture that Colonia has to offer if you work here. A piece of advice I was given by the local people was "Never give Papaya", means: Always be aware!, never clueless. Like all major cities, you should watch out for your personal belongings!. Bring all your documentation, visa, letter and documentation with you. To avoid delays or problems with migration.
If you are a telecommunications professional and would be interested in participating in our FPG Roaming Series, please contact us at enquiry@firstpointgroup.com